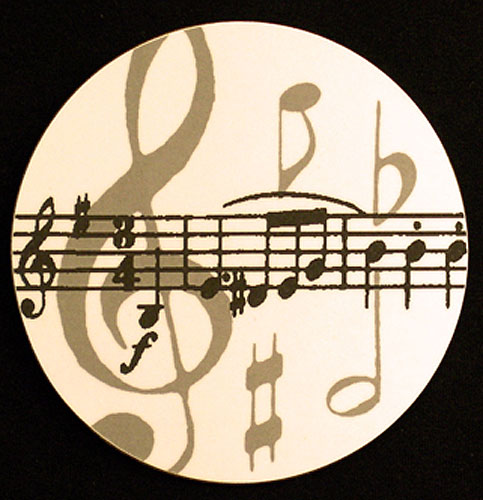 Fakeera & Jingle jingle – Badmaash Company (Hindi – Pritam)
Badmaash Company is the best of Pritam in a long time with every one of the 5 tracks having something interesting. Fakeera is by Rahat Fateh Ali Khan and can Pritam give him something substandard? Nope – the tune of Fakeera is rather intriguing, almost like a 80s one-hit wonder pop track, complete with expansive keyboard cuts straight out of that era. Jingle jingle is super funny – Mohit Chauhan's soft opener paves way for Master Salim and Farhid's mocky, Punju chorus. I do have a problem with that 'foreign ki ladki, par rate yaar local ho' line – unabashedly demeaning and sexist.
Thaakkudhey & Paithiyam pudikkudhu – Baana (Tamil – Yuvan Shankar Raja)
Yuvan has this predictable way of sucking you in his honey-coated melodies – they all sound the same after 10 listens, but never, ever cease to surprise you by how addictive they can get. Paiya's 'Thuli thuli' was an example and so was 'En kaadhal solla'. Thaakkudhey is in a similar vein, only a bit faster than usual….and 'thakkudhu' it does! Paithiyam pudikkudhu has Karthik sounding quite strange, but as a tune, along with it's haunting arrangements, this is yet another Yuvan victory.
Roshni – Admissions Open (Hindi – Amit Trivedi)
Roshni is the most DevD'esque song of all, in this unheard of, unknown, unwanted film called 'Admissions Open'. Does the film really exist? I have no idea. But, why does Mr Trivedi want to do this no-name film after his stupendous work in Aamir and DevD…I have no idea either! But, this is a soundtrack that shouts 'Amit Trivedi' from almost every single track – well, except that opening song. The fact Shruti Pathak gets to croon this immediately compares it with Paayaliya, but Roshni's a bit more edgy and innovative.
Nannena – Thamassu (Kannada – Sandeep Chowta)
This one's obviously and so audibly saccharine-sweet – not that I'm complaining. Shaan and Sowmya Raoh breeze through this melody that Sandeep adorns with every likeable element possible; that rhythm in particular, is a great addition!
Saarangiyil – Vandae Maatharam (Malayalam – D.Imman)
Granted, this is no great shakes and is almost like a Rahman-leftover. But, give it time and it can grow. The vocals, by Kalyani and that ambient orchestration work quite well. Imman is known for his ultra-crap music in Tamil and has never risen out of that mediocrity. I'm glad he gets something right in Malayalam.
Beera & Ranjha ranjha – Raavan (Hindi – A R Rahman)
Yes, I have seen and heard enough people complaining that Raavan is not as great as
or, as Baradwaj Rangan states, "but where's the appeal to the heart?". If you manage to go beyond all those states, Beera is a killer! The track is unusually short and just flows with no seemingly proper structure. That is its appeal since you tend to revisit the track at least to get a better grip of its incoherent structure. Ranjha ranjha is the soundtrack's best, however. Vintage Rahman track, marvelously assembled – Rekha Bharadwaj's nonchalant vocals make a rocking impression!

Aaro paadunnu dhoore – Kadha thudarunnu (Malayalam – Ilayaraja)
Ilayaraja seems to be reserve some of his choicest melodies to Malayalam, that too, to Sathyan Anthikkad, in particular. This soundtrack has just 3 songs (if you ignore the Karaoke versions) and each one is so vintage Raja that you wonder why he strangely nixes his Tamil compositions. The choice of Hariharan is a masterstroke in Aaro paadunnu and the tune has just the fine tinge of melancholy that makes it a great listen!

Na re & Chal kaheen – Akriti (Indipop – Akriti Kakkar)
Na re is so very like Shankar Ehsaan Loy's music – quite understandably, since it IS composed by Shankar Mahadevan – lovely track with semi-classical flourishes that Shankar brings in perfectly at the right time! Chal kaheen is Akriti's own composition and even beyond it's filmy tune, this is a sweeping melody that is appropriate to showcase the singer's range. Most indipop albums fall flat because of poor focus on the compositions and significantly more focus on the music video and the singer's styling – Akriti's debut album is an exception and a step in the right direction for indipop.

Aaraadha kobamillai & Sirikkiren – Bale Pandiya (Tamil – Devan Ekambaram)
One of my fave recent Tamil soundtracks. Sirikkiren has an interesting singers list – Naresh Iyer, Mano, Seergaazhi Shiva Childambaram, Dr. Burn and Uma Shankar – and they redo the time-tested, worldly-wise alcoholic-hero routine quite well. The 20 singer Happy too is a fantastic effort, but my personal favorite is Aaraadha Kobamillai, with Raman Mahadevan and Mahalaxmi Iyer. This is a track that sounds like a brilliant amalgamation of the Ilyaraja and Vidyasagar style melodies and it is all the more intriguing that I say this since Vidyasagar's style is already a sub-set of Raja's! But Devan encapsulates both style beautifully and the result is enchanting!

Ippude kannagonna – Amayakudu (Telugu – Manikanth Kadri)
The only stand-out track in Amayakudu. It is, to a large extent, predictable as a Manikanth track, but its innate sweetness makes the cut. And, Karthik can never go wrong with such tracks anyway!

Nenapidu nenapidu & Ninagende vishesha – Prithvi (Kannada – Manikanth Kadri)
One of my favorite Kannada soundtrack in recent times, again, by Manikanth! Shruti Hassan makes a lovely Kannada debut in Nenapidu – a funky, catchy duet, while in Ninagende, Manikanth confidently tread on his peer, Mano Murthy's domain and aces it too!

Neeve – Darling (Telugu – GV Prakash Kumar)
GVP reserves the best for himself in Darling and even beyond that almost excessive vocalization and digital additions, the tune of Neeve endears.


LINK