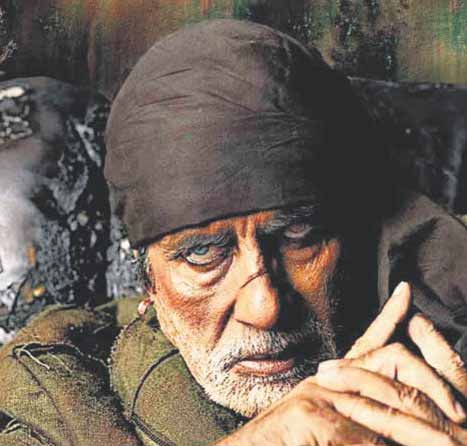 LINK

Ahmedabad, May 20: This "khushboo" will cost Gujarat Rs 5.4 crore. The salesman who is going to sell the fragrance is, after all, Amitabh Bachchan, though he wouldn't be taking a penny.

The superstar, who had stirred up a controversy after becoming brand ambassador of Narendra Modi's Gujarat, will reach the state on May 28 for a week-long trip to six tourist spots, shooting one-minute films as part of a campaign.

The main theme for all the films to be shot with Bachchan at the different locations will be "Khushboo Gujarat ki" — or the fragrance of Gujarat.

The campaign will cost the state exchequer Rs 5.4 crore, though Bachchan will not be paid for his "services" as he had volunteered to become brand ambassador to promote tourism in the state.

Bachchan had agreed to become brand ambassador after meeting Modi on January 6 during a special screening of his film Paa.

But to use the superstar's appeal to entice visitors, the Gujarat government will have to shell out Rs 1.4 crore to the creative team of advertising firm Ogilvy and Mather (&M). A source in the tourism department said Rs 4 crore would have to be paid to Rising Sun, a Mumbai-based production house that would provide support.

&M India chief Piyush Pandey said he was giving final touches to the script and "it would be ready in another three days".

Sources said Pandey got the script of each of the films — to be made in Hindi and English — cleared by the chief minister, who would personally monitor the superstar's visit. Officials said the BJP-led government was looking to Bachchan to revive the state's dormant tourism industry.

Bachchan's photographs will be shot at each of the spots for the tourism department's ad campaign, scheduled to begin sometime next month. The sources said he would shoot at locations like the Asiatic Lion sanctuary at Gir, the Somnath temple and Balka Teerth, the place where Lord Krishna is said to have renounced his body.

He will spend three days in Kutch for shoots at Mandvi beach, the Harappan site of Dholavir and the Rann of Kutch, before going to Gir. After two days with the lions, he will go to Balka Teerth and Somnath.

While it is not clear why Mahatma's birthplace Porbandar and the Sabarmati Ashram in Ahmedabad have been excluded from the schedule, the state government, sources said, was keen on projecting Somnath, an important shrine for Hindus that has been destroyed several times by invaders.

It was from here that BJP leader L.K. Advani launched his controversial rath yatra in 1990.

Twenty years later, his protégé Modi is banking on the Bollywood star's appeal to market the shrine for a welcome breath of fragrance for the state's tourism industry.