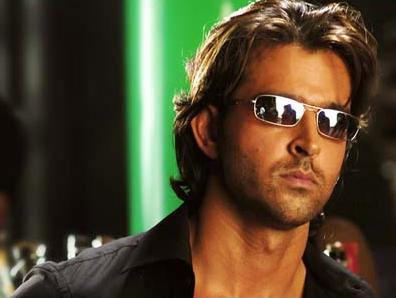 Post-kerfuffle, here is what he had to say:
Actor Hrithik Roshan, who visited Shirdi today, said he lost his cool with media persons because they tried to invade his privacy.
Media alleged that the actor behaved roughly with them when they tried to shoot his pictures at Shirdi.
"I can't believe they (media) can now enter gods shrine for TRP. Polite words requesting them were ignored. It took efforts to pray with 30 media cameras feeding off every private moment," Hritihik said after the incident.
"Right now I am trying to forgive myself for losing my cool but I guess when it comes to family any man would do the same," Hrithik said.
The actor whose film Kites is scheduled for release, said he visited Shirdi this morning as per the tradition of the Roshan family to visit Shirdi before release of every film of theirs.
Hrithik was accompanied by father Rakesh Roshan, mother Pinky Roshan and wife Suzanne.
The actor said he felt vulnerable as an actor for the first time in his life but wished he had kept his anger in check.
"For the first time in 10 years as an actor, today I felt my privacy being invaded. What they did was wrong. But I wish I could've risen above and given them all a big hug...," the actor said.
Read more at
LINK