Year 2006 - I convinced my wife that we had to watch KANK, and cannot MISS it. So she obliged, and i have regretted ever since the mistake i made :) Bottomline - I was told in future no more KJo movie watching. PERIOD. I was not worried at that time, since i never knew what Karan had in store...

Year 2009 - Kadz my idol was in my town for MNIK shoot. Since i had my priorities right, managed to go and watch the shoot, at just the cost of a work day. Now i made a vow that i will watch MNIK no matter what.

Late 2009 - MNIK's release date is out.. "Feb 12th 2010". I mark it up on the calendar and start plotting to watch it, after 18 months of drought of movie watching in theatres. Then the light goes off in my head. Why not take the spouse for MNIK on Feb 14th, as a Valentine's day surprise...

Feb 12th 2010 - D-Day.. Movie gets released, and it gets a mixed review, and even good friends who are SRK fans give it a lukewarm review. So now I am in a state of PANIC.. I don't want to screw up my Valentine surprise, and be in the dog house for the rest of the year.. So changed the plans, and moved out MNIK watching for a later date..
THE MOVIE - MNIK - Nomadic Journey from San Francisco to Sacramento
Here are my scattered thoughts about the movie:

One rarely hears SRK talking about doing research for his character, and going to town with that. For MNIK he did both, and i think the disciplined approach to the role shows in the movie. He has delivered a very good performance as Rizwan with lot of consistency through out the movie. I would rate this is as his best performance to date.
(Individual Score = 4.5)

Kajol as Mandira has ably supported SRK, but that's just about it. For a Kadz fan in me, it was a disappointment. She has acted as though she walked off from K3G sets. Her mannerisms and interaction with her son in the movie is so K3Gish. Her Screams were very jarring. OFC she has excelled in emotional scenes.
(Individual Score = 3.0)

Technically the movie is of a high calibre. Especially, Ravi Chandran has done a marvelous job of capturing the city by the Bay, in all its magnificent splendor. Editing is good within the context of lack of screenplay (more about it later). Background score is passable.
(Individual Score = 4.0)

Post K3G, Karan has been trying to move towards serious contemporary cinema and his sincerity shows in MNIK. He clearly lacks touch and vision and it shows in the second half. Second half is very poorly executed.
(Individual Score = 2.0)

Rizwan who could "repair anything" probably could not repair the script. Shibani has continued her downward spiral as a script writer with MNIK.
(Individual Score = 1.5)

Overall the movie did not live up to my lowered expectations. First half of the movie was like driving through the Mojave desert. Flat and emotionless, even though there were few good moments and chemistry between SRK & Kajol was exceptional, as usual.
Second half of the movie was like driving DOWN the CROOKED street (in SF). The journey part of the movie is its biggest letdown. The timeline of the journey has been unnecessarily extended to include most recent political events in US, and hurricane episode just did not fit in.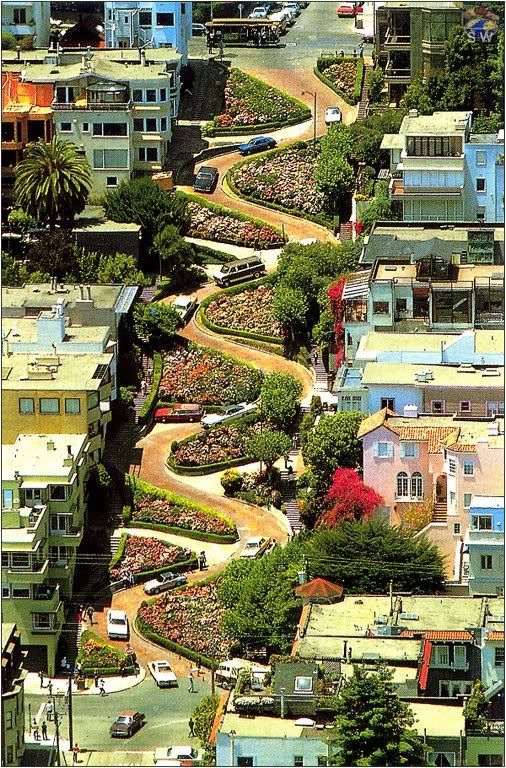 In short, it is a movie of many missed opportunities. I feel for SRK who has delivered an exceptional performance only to be let down by other aspects of the movie.

Rating: 3 STARS (4.5 + 3 + 4 + 2 + 1.5 = 15/25)
As Rizwan Khan starts to shake his hands with the POTUS and the end credit starts to roll, my mind starts going into over drive. Usually, the walk from the theatre to the car is the toughest 5 min walk of life, if the movie is NOT to the Spouse's liking. More so if i am the ONE who chose the movie.

Then as we are about to walk out of the unreal world, light bulb goes again (trust me, it does not happen too often) in my head. I immediately act upon it. Placed a call to the Baby sitter who was taking care of the Lil one...and was hoping that she will stay on the line till we reach home... Luck was on my side I guess, as i was talking, the better half took over the phone to talk.. and i got home before the end of conversation. For the rest of the day, it was all about Lil one at home, and thus i thought i had dodged the 'bullet'.

Now i had to do something to avoid any reference to MNIK... Worked out a plan, and told the better half.. "I have a surprise" Response - "Oh yeah". Me – "Yes i will take you to a place and show you something which you never seen before, just like Rizwan did :)".. "Ok. Will wait" is the response.

One fine afternoon took the family to workplace and then took the better half to the open patio on the 25th floor.. and asked her "Had you seen this before ?" showing the overview of the bay :-)


It worked, and here i am narrating my life story.
DISCLAIMER: All the characters and incidents in BEFORE and AFTER THE EVENT are fictitious and any resemblance to any real people and real incidents are intentional.